Share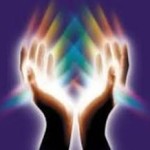 Dr. Wu Dhi and Eluv have teamed up to share an
experience of a lifetime. Eluv is a super talent.
She is originally from the Land of Down Under,
Australia, and is a master in music and sound
empowerment, crystal singing, bowl sound healing,
yoga mantras, guided meditations, and music and
radio production. We combined our energies to create
"Energy Medicine Radio" which is about to take birth
very soon. We are going to do our first broadcast on
August 19, Tuesday, on www.BBSradio.com at 9:00 PM
EST and you can listen in on the World Wide Web
(WWW) anywhere in the world. How cool is that! On
our first show, we will be rolling out the format
and the programming for the year and we will be
sharing some really hot tidbits on Energy Healing,
Medical Qi Gong, meditations and sound healing.
Every week, we will host a different guest that
will share their pearls of wisdom with you. For
years, I have been posting blogs on my website,
www.rechargingqigong.com, and sharing on my
YouTube channel, www.youtube.com/drwudhi, and now
radio! Tune in to www.BBSRADIO.com and go to
Energy Medicine Radio.
I wish you the best in your Health, Wealth and
Happiness!
Dr. Wu Dhi