Share
"Dr. Swartz is the man I call when I want a treatment that takes me to the next level of health. He works on me as well as all of my family members, including my two kids. Every session leaves us recharged.

"I've also learned some very powerful chi kung exercises from Dr. Swartz that anyone who is looking for "the edge" would be wise to learn right away."

Matt Furey
Mr. Furey is the author of the international best-sellers Combat Conditioning, Combat Abs and Gama Fitness. – www.mattfurey.com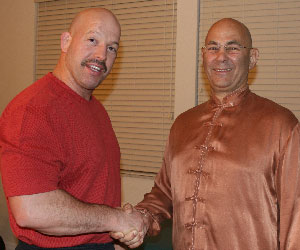 "I have been speaking at conferences all over the world motivating people and sharing my martial arts experiences, along with the exciting opportunities I have had in the movie business. Over the last 30 years I have extensive experience in the Martial Arts industry. I co-starred with Bruce Lee in several movies including "Enter the Dragon", "Return of the Dragon", and "Game of Death". I've also co-starred in other films with Chuck Norris.
"I know a star when I meet one and that what Dr. Wu Dhi is to me and my family.
"Matt Furey asked me to be a speaker at his conference in Florida; I agreed to come as long as I could bring my three girls; my wife, Lillian and my two daughters. They are my true claim to fame; at least that's what they are always telling me.
"We flew in from LA and by the time we arrived at the airport, my oldest daughter for some reason, could hardly walk. She twisted in the wrong way and her back muscles went into spasm. We all thought that she was going to spend the entire conference time in bed. At breakfast the next morning, I was sitting with Matthew Furey and a group of other fighters telling stories and sharing their BS. That's when I first met Dr. Wu Dhi.
"I asked Dr. Wu Dhi to take a look at my daughter's back. He agreed and spent an hour treating her. The very next day, at breakfast, my daughter came to me with no pain or discomfort, back to her old self with smiles on her face and said she has never felt better.
"My daughter is a testimonial of how Dr. Wu Dhi's treatments can benefit anyone. Whether you are a Martial artist, or just a person who twisted their back wrong, he is able to treat them with no hesitation. His combination of treatments of Acupuncture and Medical Qi Gong, can and will treat a person's health and whole being.
"I personally thank Dr. Wu Dhi for treating the most precious thing in my life, my little girl and I highly recommend him."
Bob Wall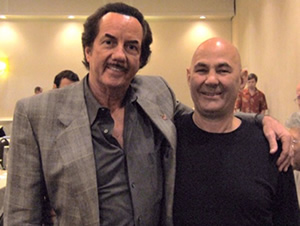 Bob Wall and Dr. Wu Dhi
"My son Gryphon who is 9 years old has been sick with stomach problems since September 2010. After each meal he eats he feels sick to his stomach. In late April, 2011 the issue escalated that he was throwing up after every meal.
We went for special testing in January 2011 to All Children's Hospital in St. Petersburg which is 3 hours away from our home in Naples. The Dr's did numerous tests at the hospital, and the only report they could give us was reflux of the upper GI tract. We were told to give my son Prevacid which he threw up as well as soon as he took the medicine.
After a month of throwing up, I finally got in touch with my friend Dr. Wu Dhi and told him that I needed help with Gryphon, and that it was an emergency as Gryphon was now losing weight due to throwing up. He met us at his office in Aventura. Dr. Wu performed much healing on my son. He massaged him, did medical Qi Gong work and put him under a special machine he called "the light beam generators" to take the pain away from his aching belly. Finally, he injected him with a homeopathic medicine directly into his belly area on acupuncture points, and he gave us medicine drops to do at home for a week.
That was 30 days ago and my son has never thrown up again.
My son wants to go back and see him as he said it felt so good to be healed and massaged by Dr. Wu. In my opinion as a mother he is a miracle healer. I have experienced his healing personally as a patient myself 11 years ago, and I have been a follower ever since.
I recommend Dr Wu to you too. He is truly a healer who can help with all ailments and disease. He has studied Chinese and homeopathic medicine for a long long time. You can trust him to heal you as he is an expert in his field. I now know that I should always start healing by seeing him.
Our medical bills from All Children's Hospital have exceeded $20,000 with no results. One visit to Dr. Wu Dhi's clinic for $300 and my son is healed. It is a simple decision for me today to call Dr. Wu Dhi and we drive 3 hours round trip to see him. Utilize Dr. Wu, and you will experience the miracle too.
Happy mother
Elizabeth Ganzi
Naples, Florida
"I think that Woody Swartz is a wonderful teacher. I recommend him wholeheartedly.
"Sure wish I could get to the east coast and come in and
get a session. I'd love that."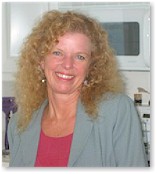 Donna Eden
www.innersource.net
Author of Energy Medicine
A pioneer in the field of Energy Medicine for more than 20 years
"I want to take this opportunity to formally thank you for the excellent care you have provided my mom and I. Two situations that stand out in our care over the years are described below.
"As you know, 12 years ago I had back surgery. Five years after that stagers my back acted up again and my doctor in Connecticut advised I would again need surgery for a disc problem. I then saw you for an alternative opinion and am happy to report my back problem was resolved through your care and without surgery. My back continues to be strong, and I enjoy an active life including rafting and skiing with no issues.
"Earlier this year, my family and I went on a month long vacation. Upon returning my 93 year old mom who had enjoyed her vacation became ill with a very severe pain in her side and an Inability to eat. She was admitted to the hospital, but despite tests too numerous to count they could not determine a medical reason for the pain. In the hospital she was treated with a soft diet and intravenous for the inability to eat and morphine for the pain.
"The pain subsided, but a new problem had developed. She now was swollen with fluid and could not breathe well. We were told everything possible had been done for her and she should go home with an acid reflux prescription.
"Upon getting home I realized she had gained 15 pounds during her 6 day hospital stay. I felt that something else had to be done or she would die. I brought her to you for an alternative opinion.
"She was a frightening sight to see that day….unable to walk and having great difficulty breathing.
"I am glad to report, that she is now doing extremely well. Her fluid weight is down, her breathing is greatly improved, she is walking by herself and we are making plans for our next vacation. We cannot thank you enough for your excellent care. Your acupuncture and Medical Qi Gong treatments/care are top notch. I speak of the alternative medicine you practice to everyone and can unequivocally recommend you to all."
"Dr. Woody's Practice and care enabled me to compete in a martial arts tournament. A few months ago I tore my left hamstring.
"Though it has not been an easy recovery, thanks to his acupuncture and energy healing I not only competed but took first place in both categories of traditional forms and weapons."

Joycelyn Bejar
www.jadefilms.com
"Dr Woody Swartz has been my doctor for over ten years. During this time I have sufferedvarious ailments including mercury poisoning, kidney deficiency and weakness.
"Dr Swartz has treated me on a regular basis, and I have had awesome results from his acupuncture treatments, medical qigong, herbs and assorted treatments. My energy and overall well-being has greatly improved. As a wonderful bonus, I have found his innovative treatments also enhance my mental outlook.
"His treatments have greatly helped my energy smooth out especially during times of stress. Dr Swartz's treatments not only get you better, they help to keep you staying well!
"I highly recommend Dr Woody Swartz to anyone looking for an experienced, caring and thorough practitioner, or anyone looking to enhance their wellness, youthfulness, energy and vitality.
I currently maintain regular visits as a preventative, "wellness tune up".
"I am totally thrilled with the treatments and recommendations he has offered over the years, the results speak for themselves.
"He is truly a blessing and I am very grateful to have Dr Swartz caring for my health and also teaching me ways in which I can help myself."
Eluv
Vocals/ Voice Overs / Music & Sound Empowerment
www.eluvmusic.com
---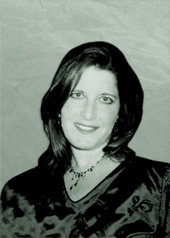 Sheri Kaplan
"I have known Woody since 1995 when he provided clinic services out of South Shore Hospital for HIV+ patients. I was one of them. I was newly diagnosed in 1994 and depended on Acupuncture services and herbal treatments to fight HIV naturally. I received acupuncture sessions weekly to help balance my immune system.It is now 2007 and I am still medication free.
"Woody was deeply appreciated by our clients where he provided volunteer Acupuncture services from 1998 to 2006 at The Center for Positive Connections, a holistic healing center for HIV that I founded.
"He also provided educational lectures., "Understanding how energy works in your body", "Chinese Longevity Practices To Build The Immune System", "Using Stress as your Ally", Building the Immune System through Chi Gong", "Medical Qi Gong". These lectures were well attended by our clients and he built a following seeking his knowledge.
"Personally I have sought out Woody when I feel I have no energy. I walk out of his treatment room like a new person. He has been able to help me get rid of pain, improve my gastro intestinal problems, reduce stress and anxiety, as well as keeping my immune system intact.
"I adore his appreciation for life and longetivity, his appreciation and understanding of Chinese medicine and healing through homeopathy and his Buddhist beliefs helps him stay balanced, and filled with love and compassion toward others.
"I always recommend Woody to my friends or family members. I feel that Woody's passion to healing is a big part to my successful healing process."
With Gratitude,
Sheri Kaplan
Development Director for Stop Hunger Inc.
---
"With so many medical practioners available it can be a tough choice to find someone to trust when experiencing a time of need.
"On occasion a person is lucky enough to encounter a medical practioner who shows true aptitude and expertise. Dr. Swartz is one such medical practitioner. Upon first meeting him one can feel the presence of a truly caring individual who is here to work with you in order to achieve positive results.
"During a treatment session he draws upon knowledge gained not only from his years of scholarly studies, but also from his years of experience as a teacher, a student, a practitioner, a seeker, and a finder. He has traveled far and wide, and studied with various masters around the globe in order to perfect the medical treatment system that he utilizes today.
"With no shortage of choices available in my area, I have found Dr. Swartz's treatments to be so exemplary, so peerless, that I travel from California to Florida in order to see him.
"Thank you Dr. Swartz for the wonderful work you are doing."
Carl
Santa Rosa Ca.
---
"I have very high stress in my profession and was experiencing low energy, anxiety and frequent digestive disorders.
"Through consultation and treatment with Dr. Swartz I have learned methods to relieve my anxiety increase my energy and eliminate my digestive problems, greatly improving my physical health and quality of life.
"I am now able to conduct both my professional personal life with more balance."
Thank you Dr. Wudhi."
Linda Block
Attorney at Law Detroit, Michigan
---
"Dr Woody Swartz has picked me out of what I call my deep hole many times in the past 4 years. Let me start with who I am. Although I am alive due to the wonders of modern science, I have a fear of going to doctors and due to the radiation and the chemicals that I was treated with 25 years ago, my body goes through rough times.
"The first time that I went to Dr. Woody, I had bruised my ribs on a ride at Disney World. At the time I did not have an acupuncturist that I was seeing and my daughter found his name in the phone book and she took me to see him. I could not even sit or stand because of the pain that I was in and after the first treatment I felt immediate relief. He not only treated my injury but he took the time to find out who I was and what was going on inside of me physically and mentally. After that I went back for follow up treatment and my initial problem was resolved.
"In the following months, I went to see Dr. Woody on a regular basis, because after speaking with him and telling him about the chemotherapy and radiation treatments that I had received, we figured out that I still must of had residuals in my body from both treatments, especially the radiation. I don't remember how it happened, but the
first thing that I noticed was that I was now able to perspire from under my arms, and I understood that that part of my body had been blocked for more than twenty years.
"During the past four years, I have had other episodes, where I have no energy, or something happens in my life and because of stress and daily living, I get out of whack and Dr. Woody always finds the way to put me back together.
"Last year I traveled to Turkey and had to come home because I was not able to eat for whatever reason, and after arriving back in Miami, I went to see Dr. Woody and again, he figured out where to put the acupuncture needles and after two sessions I was back to normal.
"I have Dr. Woody's phone number on my portable phone and when I need him, I call him and he is always there. His nature is very nurturing and healing and just giving him a hug, makes me feel better. What I am really trying to say is that he takes care of the whole me."
Esther Falankoff
Aventura Travel
President
---
"I'm well on the way to being completely cured, not only of my sexual problem, but of my ongoing foot and back problems as well… Now I feel so much better!
"I came to Woody Swartz holistic health practice because of chronic sexual pain, my confidence in Woody is based on his professional and yet personal approach to healing and his genuine interest in the well-being of his patients.
"My grandmother is also a patient of Woody's and raves about his care, while she complains about everyone else's. His work with energy did make me feel emotionally more focused since my problem caused emotional damage.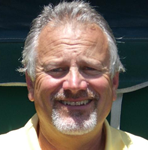 Howard Joel Schechter, Ph.D.
"I would absolutely recommend that my family and friends see Woody. My experience with Woody was positive and emotionally healing, and I highly recommend his care.
"I do a lot of international traveling for my work as a writer the CEO of a Organization development training company based in Northern California I injured my ankle two days before my trip to Paris and was certain I would have to cancel the trip as the only way I could get around was on crutches.
"After dr. Wu finished working with me I got up off the table and no longer needed crutches. I was able to make my trip to Europe in comfort and had
no problem walking while there. Overall I have been satisfied completely and
totally with Dr. Woody Swartz.
"I encourage my clients, friends, and family and to schedule consolations with Dr. Woody in fact I would refer anybody to him with out a doubt."
Howard Joel Schechter, Ph.D.
Author of Rekindling the Spirit
Organization and Individual Development
www.rekindling.com
---
"I have known Dr. Swartz for 20 years as a healer and in the last few years as a highly skilled Acupuncturist and expert in Chinese medicine.
"Dr. Swartz is very good with people. He has a caring way about him coupled with knowledge and experience that can only come with many years of hands on work. I consider Mr. Swartz to be a valuable asset to humanity. How lucky for all of us to have him here in Miami."
Billy Cross
Owner
Casa del Angel
www.hotelangelmexico.com
---
"Thank you for the technical assistance you provided to me at the Detroit Water Department. The Rapport Building and Communications Skills Workshop contributed to our efforts to build better management and better employee relations. Your workshop has helped us to move through some of the obstacles to working as an effective team.
"Your easy-going style allowed us to share our problems at the plant in a light-hearted way. The techniques and exercises you led us through helped us to become more comfortable and give us new possibilities that we have overlooked before. Among the ongoing benefits are a willingness to work together to find solutions to communications problems."
Alfred Worthey
Senior Analytical Chemist
Detroit Water and Sewerage Department
---
"I want to thank you for the workshop on personal power. As the founder of Networks, a business and consumer journal in San Diego and Maui, I have applied your techniques to the demands of my diverse and highly competitive work environment. I want to tell you that your workshop has made a positive impact on me and my business. I am recommending it to all of my professional associates."
Jacqueline Andrews
Founder
Networks
---
"The processes you shared with myself and staff through your communications workshop has help in many ways. Our sales staff appreciated your system of goal setting and attainment. Your focusing techniques and visualization exercises on building our future image has had a powerful effect on our business. We enjoyed working with you and look forward towards future involvement."
Alan Bradbury
Down Valley Realty
---
"We want to take this opportunity to express our sincere thanks for your very interesting presentation, Heart & Soul, at our January meeting. We felt that your lectures were very enlightening and certainly contributed to our purpose of dispensing information on "Positive Alternative Therapies in Healthcare."
"Again, we do appreciate your participation in the meeting of our "PATH" organization and certainly look forward to both of you being with us again in the near future."
Earleen Seibert
Positive Alternative Therapies in Healthcare, Inc.
---
"We are please to have this opportunity to recognized Woody Swartz. Dr. Swartz has been affiliated with one of our programs for adults in Miami, Florida. He is considered one of the most popular presenters of our very select, experienced cadre of experienced professionals. Our programs provide personal growth experiences for adults in two age categories, people from 25 to 49 and others from over age 50.
"Dr. Swartz wide repertoire of skills and experience are attractive to our clientele. He is able to offer workshops in holistic health, particularly such topics as Stress Reduction, Relaxation, Meditation, Personal Power and a wide variety of energizing topics.
"Aside from these didactic skills, his delivery and personality make for very stimulating workshops. Dr. Swartz is a warm and caring person, and he relates to our clientele with genuine concern. He is attentive to their questions and their needs. He also has a particularly enlivening delivery. He has an excellent sense of humor, and he is thus able to help participants get involved in considering new approaches. He also has an excellent way of illustrating theoretical assumptions with experiential techniques."
Anne Hyman, Ph.D., MSW
Director
The Samuel and Melvin A. Kopp
CENTER FOR CONTINUING EDUCATION
---
"It is a pleasure for us to acknowledge the wonderful services received from Woody Swartz through two of his workshops: "Alternative Health" and "Self Care and Stress Management."
"Both workshops have been an excellent addition to our human development programs: "Global Human Projection" given in the Oncological Hospital "Padre Machado" and the central office of PEPSI-COLA VENEZUELA, respectively.
"We have experienced Dr. Woody's knowledge, through his loving and gracious leadership, as an innovating and effective way to benefit the spiritual and physical bodies."
Valle Castillo
General Manager
Fundacion Antonio Cisneros Bermudez
---
"Dear Dr Wu Dhi,
I am a 57 year old physician with a challenging lifestyle. My work week is 70-80 hours, and that doesn't leave much time to take care of myself. It's been a little over a month since I received your Recharging Qi Gong DVDs. I am doing them almost daily. My energy is increasing all the time. My strength and flexibility are more than they have been in many years. The exercises have contributed to a growing sense of wholeness and well being. And after a recent night of love, the only thing my girlfriend said was, "Dr Wu Dhi is a great man". I thought I deserved some of the credit.
Thanks, Dr Wu Dhi."
SS
57 year old physician
---
"I had pinched a nerve in my neck on a wednesday night training for the Pan-American martial arts Tournament, Unable to train any further that night, I called Dr. Wu and was treated immediately, thru acupuncture, Medical Qi Gong, and a couple other tricks up his sleeve, I was able to compete That following saturday and take 1st place open hand forms in the Adult black belt category!!"
Juan Luis
---
"Dear Dr. Wu Dhi,
Just to let you know that I recieved the your book and Video Cd "Turn Stress into Power" and the two CD video as gift for me. I am very grateful for your kindness and generousity. I want you to know that we enjoy the book and the videos.
We watch them and follow the excercises and we feel good after every session.
Thanks again…"
Fidel Bonifacio
---
"Hi Dr. Wu Dhi,
First, I want to tell you how much I have enjoyed your Recharging Qi Gong program. I have practiced with you/DVD since June and truly love it.
I am a health and fitness teacher at a private school in Las Vegas and have shared some of the recharging exercises with them. This one second grade class now asks to do them and responds with joy!
Do you ever come to Las Vegas for seminars or visits? I would enjoy the chance to meet you. It appears we have some common ground as I was born in Royal Oak, Michigan and lived in Detroit til i was 7. I am now 55 years young. I really enjoy your blogs and philosophy on longevity."
JW