Share
It was about six years ago when I met Miss Connie
Lee, an attractive woman with a Southern drawl and
a body that wouldn't quit. She was somewhat of a
health nut and had travel to clinics and spas all
over the world, getting the latest treatments and
staying in shape. We hit it off right away and
decided to have dinner and get to know each other
better. I asked Miss Connie Lee where she was
from. She said, "Texas, darling!" I had visions of
her going to rodeos and doing the Two-Step and
riding bucking broncos. I thought I met a real
cowgirl.
We were sitting at the bar, and they served us
some peanuts. She stopped me from eating them and
told me this. "When I was growing up, my family
had a farm where we grew Jerusalem artichokes. The
year before we planted our crop, we would plant
peanuts to pull all the impurities out of the
soil. Peanuts are not nuts at all. They contain
molds and that many believe they are a cause to
cancer and other diseases. Don't eat them!"
The best thing you can do is stay away from
peanuts, peanut butter, and peanut oil. Keep it
out of your kitchen and out of your body. Remember
to check the labels on products you buy. They try
to slip in peanut oil where you wouldn't expect
it. Now, you may wonder why I am attacking the
poor little peanut, peanut butter, or even those
delicious Reese's candy cups. We have been
programmed to think of peanuts as a healthy nut, a
good source of protein. Remember all those
delicious peanut butter and jelly sandwiches you
ate as a child?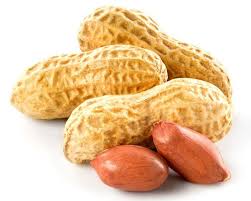 On my flight home, we were in the air no more than
thirty minutes when they brought out bags of
peanuts. You would think that the airlines would
get it and serve something healthy but, no, they
serve the cheapest and worst things you could put
in your body. When you're on your next flight,
bring a healthy snack, get out of your seat, walk
around, and do some of the exercises like the ones
I have been teaching
http://www.on2url.com/lnk?MjE5MDgzNnwxMzAzNDU3OTN8cz0x
I wish you the best in your Health, Wealth, and
Happiness.
Dr. Wu Dhi
P.S. If you're not doing Qi Gong, start as soon as
you can. Click here
http://www.on2url.com/lnk?MjE5MDgzN3wxMzAzNDU3OTN8cz0x
and get started now.
Dr. Wu Dhi