Share
My friend Victoria moved out of her apartment just
in time to save her own life. Last month, we had
days of stormy weather with lots and lots of heavy
wind and rain in Southern Florida. It was a mess
and little to her knowledge, Victoria's closet got
wet. Usually, its no big thing. You just have to
get a few things cleaned and you are done with it.
But, this time, it was a big problem. She got hit
with black killer mold within a few days.
Toxic black mold causes serious symptoms and
health problems, such as mental impairment,
breathing problems, damage to internal organs and
organ systems including cardiovascular, skin,
eyes, immune, and reproductive, tiredness and
discomfort, and sometimes, even death.
The trichothecene mycotoxins mold spores produced
by toxic black mold are neurotoxic. This means
they can kill neurons in the brain and impair a
person's mental ability. They also cause nervous
disorders, such as tremors, and can cause
personality changes, such as mood swings and
irritability.
There are a slew of other symptoms so she had to
get out of there ASAP.
Its not easy to find a nice place to live in
South Florida as its the hottest real estate in
the world right now and prices are sky high. After
looking at 20 different apartments, she finally
found a nice place to live and that's when she
called me.
Dr. Wu Dhi, I need you to come over and clear my
place out of unwanted spirits and the old, stale
energy. A couple who lived there just got a
divorce and the manager said they were fighting
every night for months and that he was glad they
moved out.
Now we have to clear out the old energy before
Victoria makes her move and before she spends one
single night there.
The longer negative energies stay, it can get
latched on to you, the stronger it becomes and the
weaker you will feel. Don't take a risky chance
with your energy. Set up an appointment to clear
up the old energy and protect your home today.
http://rechargingqigong.com/house-cleanse.html
It's high time to clean up your energy and
protect your home and family from negative
pollution!
I wish you the best in your Health, Wealth and
Happiness!
Dr. Wu Dhi
P.S. If you think this couldn'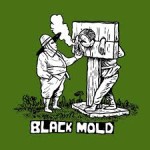 t happen to you, you
are just kidding yourself. Energy gets imprinted
into the walls and the building or house you are
living in and it will linger unless you have it
cleared. Call me and set up an appointment at
786-271-0325.