Share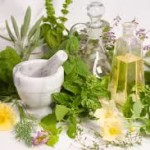 Every day I see people with a host of dis-ease,
some of it is from mental imbalances others suffer
from toxic overload and a bunch of them come into
the office with physical injuries. There is always
more to dis-ease than meets the eye.
Every single- dis-ease has a multitude of
components to it and most doctors are only
addressing the physical. If the medical doctor
runs all the tests and does a thorough examination
and finds nothing, they are more than likely to
refer you to a psychologist o r a psychiatrist and
you may be medicated unnecessarily.
I was at a party the other night and struck up a
conversation with a group of people about health
or should I say sickness.
We were talking about the article in the Health &
Wellness section of the Wall Street Journal and
here is what it said:
"What if the doctor is wrong?"
When a CT scan showed multiple tumors in Dawna
Harwell's pelvis, abdomen and spine in 2008, her
doctors in Dallas told her s he might have ovarian
cancer, which can be especially deadly.
A biopsy came back with inconclusive results, and
Ms. Harwell wasted no time in seeking a second
opinion at MD Anderson Cancer Center in Houston.
"I went through every test in the book," says Ms.
Harwell. Still, doctors couldn't be sure what she
had. Finally, she underwent a surgical procedure
to diagnose her case: It wasn't ovarian cancer
after all, but a rare form of lymphoma. The
47-year-old horse trainer in Collinsville, Texas,
underwent a rigorous regimen of chemotherapy that
ended last spring. At her first six-month checkup
in October, she received a clean bill of health.
Brandon Thibodeaux for The Wall Street Journal
Dawna, a horse trainer at Kyle Ranch in
Whitesboro, TX
Dawna Age: 47
Occupation: Horse trainer in Collinsville, Texas
July 2008: Diagnosed with tumors in abdomen,
pelvis and spine. Ovarian cancer is suspected.
August 2008: Seeking a second opinion, Ms. Harwell
meets with a gynecological oncologist at MD
Anderson. Results of additional tests are
inconclusive, and doctors say a surgical biopsy is
needed for a definitive diagnosis.
September 2008: Results of an operation and
surgical biopsy rule out ovarian cancer, but
confirm Stage IV follicular lymphoma.
October 2008: Ms. Harwell begins chemotherapy,
which continues through April 2011.
October 2011: Her first six-month checkup shows
cancer is stable with no signs of tumors.
Evidence is mounting that second
opinions—particularly on radiology images and
pathology slides from biopsies—can lead to
significant changes in a patient's diagnosis or in
recommendations for treating a disease. Some
malignancies, including lymphomas and rare cancers
of the thyroid and salivary glands, are
notoriously tricky to diagnose correctly; test
results can be inconclusive or return false
results. After a decade of annual mammograms, more
than half of women will receive at least one false
positive recall on a breast-cancer screening, a
recent study found. And nearly half of malpractice
claims at Harvard University's medical
institutions that resulted in serious patient harm
or death in the past five years were diagnostic
errors, according to its liability company
Crico/RMF.
Thomas Feeley, vice president of medical
operations at MD Anderson, says as many as 25% of
patients who arrive at the center with diagnoses
for certain cancers such as lymphoma may receive a
different diagnosis. Overall, 3% of MD Anderson
patients each year end up with a significant
change that affects what treatment they receive.
"When you get cancer, the first thing you may want
to do is jump to get treatment with the first
person you talk to," Dr. Feeley says. "But taking
the time to get a second opinion about the
diagnosis you have and a careful evaluation of
what treatments there are can be lifesaving."
Kim Henderson, a paralegal in Houston, came to MD
Anderson to be treated for cervical cancer after
being diagnosed elsewhere. Pathologists performed
another biopsy that revealed she had a noninvasive
precursor to cervical cancer—and not the far more
serious invasive type as previously believed.
Although she still needed surgery, her doctors
told her she could skip the radiation and
chemotherapy that had originally been part of the
treatment plan.
Getting a Second Opinion
Primary-care doctors can misdiagnose common
symptoms. In a study, 202 patients most commonly
complained about abdominal pain, fever, fatigue,
shortness of breath and rash. Incorrect diagnoses
included:
Benign viral infection 17%
Musculoskeletal pain 10%
Asthma/Chronic obstructive pulmonary
disease 6%
Benign skin lesion 4%
Pneumonia 4%
Final correct diagnoses for patients misdiagnosed
initially included:
Cancer 16%
Pulmonary embolism 6%
Coronary artery disease 5%
Aneurysm 8%
Appendicitis 6%
Source: University of Iowa; Journal of the
American Board of Family Medicine
"I felt like it was a miracle and I was spared
from this unnecessary treatment," says Ms.
Henderson, who had lost a sister to cancer.
Second opinions are important for other diseases,
as well. National Jewish Health, a Denver medical
center, found in a study that more than half of
patients it diagnosed with chronic obstructive
pulmonary disease had previously been misdiagnosed
with asthma, leading to inappropriate treatment s.
Cancer is on the rise in the United States and the
three traditional treatments are.
• Chemotherapy
• Radiation Therapy
• Surgery
These may be the only tools that the Medical
doctors have in their toolbox, but if you can
avoid the cut, burn and poison treatments, you may
be better off. There are way too many misdiagnoses
these days and treatments are given according to
what they find. No matter if it's accurate or
not. The recovery from the treatments is a long
hard road and could be worse than the disease
itself.
I would suggest having a Computer Regulation
Thermography (CRT) test to find out where the
imbalance is in your body first. It will give you
information that can save your life. The teeth are
checked and most western doctors don't even think
about teeth. Next the glands, breasts, and organs
are checked. If there is a blockage, it will show
up on the computer and then we can explore the
different options for treatment. It could be a
combination of both western and alternative
medicine but at le ast you will know what needs to
be treated.
The test will let you know what has to be a change
in your life style, diet, exercise or you may
benefit from acupuncture, Medical Qi Gong, herbal
medicine or homeopathic treatments. There is a
group called the Best answer for Cancer that uses
low dose chemo. This is another option.
The CRT will be a good way to find out what's
going on from a different prospective.
Computerized Regulation Thermography (CRT) is
a?safe, radiation-free, non-invasive,
painless and?cost-effective, and whole body
scan method for?discovering hidden
dysfunctions and infections and?monitoring
treatment progress. It can see?problems
before they manifest into a palpable?mass,
or, into health problems that may
be?irreversible.?
Dr. Carola Cuenca from Santa Cruz, California
who?specializes in CRT and natural low dose
medications?will be doing the testing in my
office. All?testing has to be done in the
morning, when?the body is still cool; this
only allows us to?test 3 people a day. I
highly recommend taking?this opportunity to
evaluate your immune system?and to keep you
healthy.?
To schedule an appointment for your CRT
exam,?please call my office at
305-407-0120?
I wish you the best in your Health, Wealth
and?Happiness??
Dr. Wu Dhi
PS.
February and March are already booked. I am now
taking appointments for April.
Call my office and reserve your spot today:
305-407-0120