Share
Who is Enslaving You? We all want to be free and not enslaved by our
job, family, government, or the dogma of the
church. How do we gain our freedom and keep it?
Every day, we are being programmed by
advertisements, TV, and unjust laws to keep us
unconscious and asleep. For the most part, we are
numb to what's really going on.
Spiritual freedom is more than just religious
freedom. Freedom of religion or freedom of belief
is "a principle that supports the freedom of an
individual or community, in public or private, to
manifest religion or belief in teaching, practice,
worship, and observance; the concept is generally
recognized also to include the freedom to change
religion or not to follow any religion. In a
country with a state religion, freedom of religion
is generally considered to mean that the
government permits religious practices of other
sects besides the state religion, and does not
persecute believers in other faiths."
On the other hand, s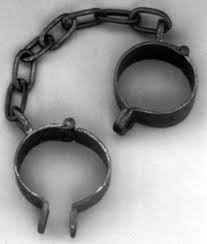 It is the awakening
of your awareness to transcend all limitations in
your life. Spiritual freedom starts with the act
of surrender and a deep commitment to the divine
presence within. You choose to be more aware,
awake, creative, happy, free, joyful, growing,
loving, kind, and to be open to the unknown.
Spiritual freedom is real freedom no matter what
happens in life. If you are spiritually free, you
are free from any man-made incarceration or
slavery. You are free from the addiction and the
attraction to things, free from being identified
with any position or condition.
How do we get free? How do we gain spiritual
freedom? It comes with the practice of meditation
and internal awareness. Some years ago, I had an
audience with His Holiness Dilgo Khyentse
Rinpoche, a Vajrayana master, scholar, poet,
teacher, and head of the Nyingma school of Tibetan
Buddhism. I asked him what practice should I be
doing, and he told me to practice "Oṃ ma
ṇi pad me hūṃ", a mantra to free
myself. It is a six-syllabled Sanskrit mantra,
particularly associated with the four-armed
Shadakshari form of Avalokiteshvara, the
Bodhisattva of compassion. When said properly, it
will free you from worry, struggle, and blame, or
"The Three Poisons".
I have put together a program for my students to
give them the teachings and the power of the
mantra. You will be amazed how much you will get
out of these teachings. Click on the link and
learn more.
http://www.on2url.com/lnk?MTY4ODg4NXwxMDI0MTg0OTEwfHM9MQ%3D%3D
I wish you the best in your Health, Wealth, and
Happiness.
Dr. Wu Dhi