Share
We Lost the War on Cancer and BIG Pharma got Rich
was having lunch today with a very well-known
health coach and trainer. He works with celebrity
athletes from all over the world, and he gets
questioned on a multitude of subjects from "how do
I increase my performance?" to "how do I slow down
the aging process?" Of course, we were talking
about health and longevity and, he said, "I just
don't understand why we are not finding a cure for
cancer. The cancer foundation have millions of
dollars, we have cancer hospitals and doctors who
specialize in cancer, and yet, there is no cure.
What's up with that?"
I told him a story that I'll share with you…
Years ago, I was in the teachers' training for
EST, a human growth movement that existed in the
seventies. The people who were part of the
training were mostly professionals working to
improve their lives and the lives of others. One
of the fellows that was in the group worked for
the National Cancer Institute (NCI), a part of the
National Institutes of Health (NIH). The latter is
one of the eleven agencies that is part of the
U.S. Department of Health and Human Services. The
NCI coordinates the U.S. National Cancer Program,
conducts and supports research, training, health
information dissemination, and other activities
related to the causes, prevention, diagnosis, and
treatment of cancer. I asked him the same
question, "Why don't we have a cure for cancer?"
Here is what he told me, "Cancer is an insidious
disease that takes millions of lives a year." But
he didn't think that we would ever cure it. I
asked why. He told me that there was just too much
money involved.
Well, here we are in 2015 with no cure in sight.
Did we throw any money at it? Some. In 2010, the
United States spent around $125 billion on
cancer-related stuff. If we ended cancer right
now, who would it affect? The cancer industry is
probably the most prosperous business in the
United States. In 2014, there was an estimated
1,665,540 new cancer cases diagnosed and 585,720
cancer deaths in the US, with a projected 39
percent increase to 173 billion by 2020.
John P. Thomas of Health Impact News wrote, "The
simple fact is that the cancer industry employs
too many people and produces too much income to
allow a cure to be found. All of the current
research on cancer drugs is based on the premise
that the cancer market will grow, not shrink. The
big pharma cartel has bought its way into every
corner of US society. Our medical freedom is
dwindling by the day. Cancer Qigong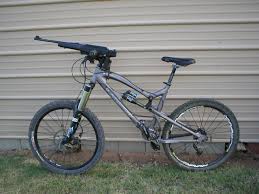 All of
these increase our chances of longevity. Don't
wait to have a disease bite you in the behind.
Join me and the thousands who practice the Flying
Crane Qi Gong. Place your order NOW!
http://www.on2url.com/lnk?MTY0NjY1M3wxMzAzNDU3OTN8cz0x
I wish you the best in your Health, Wealth, and
Happiness!
Dr. Wu Dhirich