Share
Full Moon is today, September 16, 2016. For the
Northern Hemisphere, this Full Moon is known as
the Harvest Moon. It's a particularly close and
large Harvest Moon, which is called a super moon,
it's so beautiful. We also have a very subtle kind
of eclipse known as a penumbral eclipse, visible
from the Eastern Hemisphere. The moon will reach
the crest of its full phase at 3:05 P.M. EST.
This Full Moon brings forth a surge of emotional
energy as it is in a water sign of Pisces. It is
said, "We must feel to heal" What lies in the
shadow or beneath the surface can be set free at
this time. This Pisces Full Moon eclipse is here
to dissolve what holds us apart from the Spirit
and our true self. It's high time that we all
forgive people in our life, and surrender will
free us up to grow into what is to come. You
can expect some strong energy especially in your
relationships; it should be a good one. Keep
positive and smile. You may discover what has been
holding you back or out of alignment with matters
of the heart.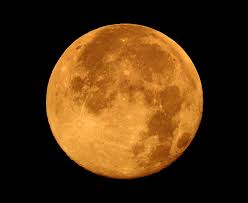 In this Pisces watery
Moon, you have to go with the flow to avoid what
hurts. Let go of trying to find an
explanation. Accept what is. If you accept the
pain, it will dissolve like an ice cube in the
sun. One of the keys to staying centered at this
time is know where you are going and stay focused.
The Magic Square will give you the tools to put everything
into perspective.
http://www.on2url.com/lnk?MjE5NjI0M3wxMzAzNDU3OTN8cz0x
I wish you the best in your Health, Wealth, and
Happiness.
Dr. Wu Dhi
P.S. The Magic Square is a tool that we never get
to explore in the West but, once you do, your life
will change.
Dr. Wu Dhi