Share
In just a few days lovers will be sharing their
affection with each other. The day when lovers
exchange cards, gifts, flowers and chocolates with
their special 'valentine' and hopefully you'll get a little.
Who is your lover? It may be
revealed tonight
if you are open to it .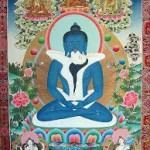 Who would ever think
the day of
Love would have such bizarre
roots. Saint
Valentine of Rome was
imprisoned for performing
the weddings for
soldiers who were forbidden to
marry and for
ministering to Christians, who
were
persecuted under the Roman Empire.
According to
legend, during his
imprisonment, he healed the
daughter of his
jailer, and before his execution
he wrote
her a letter signed "Your Valentine" as
a
farewell. He really sounded like a good
guy to me who got caught up in someone's religious
dogma and lost his head.
The day is
associated with love, and the tradition
of
courtly love an occasion in which
lover pressed their love for each other
by presenting
flowers, offering sweets and
sending valentine's
cards. This is the day
of stating your love to
your Valentine.
Today most lovers don't have a clue on how to make
love, be romantic or please their partner
sexually. No offense guys but making love isn't
about you cuming. Take some time to be with your
mate appreciate each other, be grateful for what
you have together. If you are clueless its time to
renew your interest in each other and there can
be no better way to
do it than getting
Dr. Wu Dhi's Sexual Qi
Gong
program
http://rechargingqigong.com/sexual-qi-gong.html
This
can be the most romantic gesture you can do
for
your lover and yourself. A real
valentine gift and the
sexiest one that will
give you and your special
some one that spark
to ignite your relationship
over and over
again
Dr.Wudhi's Sexual Qi Gong
Program
http://rechargingqigong.com/sexual-qi-gong.html
and
feel the heat.
I wish you a very romantic and special
Valentine's
Day!
Dr. Wu Dhi
PS As a special lovers treat you can get the entire Dr.
Wu Dhi's love package today for 50% off
Just use the word "LOVER" and I'll mail it out today