Share
Things have gotten out of control in Florida. Like
most scare techniques, it forces people to do
strange things. The Zika mosquitoes are on the
news daily, and they have allocated 32.2 million
dollars to kill them. People are freaked out and,
now that they are spraying heavy poison to kill
the mosquitoes, they are also killing birds, bats,
lizards and a host o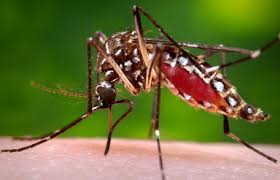 f other critters that
naturally eat mosquitoes. People are getting sick
and are up in arms at the government for poisoning
the air and water. The economy is taking a hit
because they have scared the tourists away.
Dr. Jeffrey Dach shared this info on the Zika
virus and what's driving this craze: "The news
media has been reporting the Zika virus as the
cause of microcephaly. The story originated in a
Monsanto chemical industry press release dated Feb
17, 2016, which was then copied over the news
media. The Zika virus was discovered in Uganda in
1947, and there have been no reports of
microcephaly in Uganda. A US news article says,
according to Associated Press journalists who
visited the Zika Forest in Uganda on Feb 1, 2016,
local officials have no concern about the Zika
virus. A number of reports have linked aerial
spraying with the mosquito larvicide pyriproxyfen
to birth defects such as microcephaly in the crop
sprayed towns of Northeast Brazil. It would appear
that the entire Zika scam has to do with
opportunist making billions of like the chemical
companies and their suppliers."
This is a familiar situation that happens over and
over throughout history. First, you scare the
masses, then, you come up with a solution, real or
not, and you herd them there like sheep. It's
always over power and money. Although it sounds
like a bad Sci-fi movie, people fall for it again
and again, just like the avian flu, the swine flu,
and of course, the Ebola virus. If it's not
health-related, there are other ways to control
you. The scare of no gas, so the big companies can
drill more and cause threats to the environment.
Or maybe it's no food, to justify GMO or more
toxic spraying to protect us from the bugs. Big
corporations have us running around like scared
sheep, running to get the latest vaccination, to
hoarding.
Isn't it time that you took control of your life
and said no to corporate greed? Time to wake up,
grow your own garden, put a filter system in your
home for your water, buy organic, and start
practicing internal exercises. Where do you get
started? I make it easy for you. Just download
these Qi Gong exercises and start to take charge
of your own health. Qigong Video Bundle
http://www.on2url.com/lnk?MjE4NjY5NHwxMzAzNDU3OTN8cz0x
I wish you the best in your Health, Wealth and
Happiness.
Dr. Wu Dhi