Achieve Health and Balance
With This Revolutionary
Formula That's Impossible
To Find Anywhere Else
Dear Friend,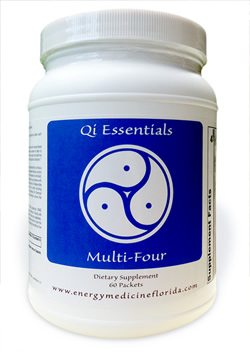 Through the last fifty years of working out, practicing internal exercises and trying different supplements to enhance my health and over all performance, I have found that getting the right nutrients into our bodies is one of the main keys to optimum. The best way to better health and to expedite the journey to a perfect body, mind, and spirit is to feed yourself with the proper macro- and micro-nutrients. A multivitamin is the best starting point for everybody and every BODY.
To put it in simple terms, you wouldn't super-charge your car if the spark plugs were fouled out, would you?
I have tried many different vitamins and supplements in my journey to a better me. There are many products on the market today. I have researched the options, and have found that pharmaceutical grade dietary supplements and vitamins are the most valuable.
There is a difference between something that is expensive and something that is valuable to your health.
I found the products presented on this page added the most value to my health.
Qi Essentials Multivitamin is a combination of three targeted nutritional formulas packaged together to provide convenience and comprehensive nutritional support.
Each packet contains:
Two - Multivitamin Formula Capsules, is a high quality, hypoallergenic, proprietary Multi-vitamin mineral blend, featuring activated vitamin co-factors and patented Albion chelated mineral complexes in easy to swallow vegetable capsules. This formulation is specifically designed to maximize energy and optimize body composition by providing therapeutic levels of specific nutrients for insulin and glucose utilization.
One - Antioxidant Formula Capsule Antioxidant Formula- an innovative blend of RosemarinXTM and Berr-XTM ORAC botanicals. ORAC System Essentials is a combination of three targeted nutritional formulas packaged together to provide convenience and comprehensive nutritional support. It has been shown to have the antioxidant equivalence of 5-9 servings of fruits and vegetables and may help to minimize the effects free radicals may have on aging.
One - Omega-3 Formula Enteric-Coated Softgel. Omega-3 Formula- an ultra-pure, cold water fish oil sourced from the arctic water of Norway. This highly concentrated and cholesterol-free natural oil, provides 300mg of EPA and DHA Omega 3 fatty acids, which are a critical component to any foundation nutrition program. Omega-3 Formula is stabilized with Vitamin E to maximize freshness. For optimal compliance and absorption, it has been provided in a pleasant smelling enteric-coated soft gel.
Here's How To Receive This Valuable
Gift Of Health and Balance Now
$59.95 plus S&H for 60 packs:

____Qi Essentials Multivitamin Package - $59.95 plus S&H
Notes:
All orders of Qi Essentials Adrenal Qi will automatically renew after 60 days. You can cancel at any time.
System Essentials is free of wheat, gluten, corn protein, yeast, artificial colors, sweeteners or preservatives.
These statements have not been evaluated by the Food and Drug Administration. This product is not intended to diagnose, treat, cure or prevent any disease.
$59.95 plus S&H for 60 packs:

____Qi Essentials Multivitamin Package - $59.95 plus S&H