Share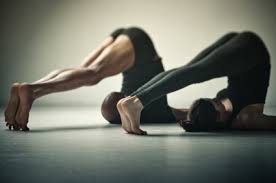 I met a few friends at the juice bar last week.
They all knew I practice holistic medicine and
acupuncture, and one of the guys asked me if I was
ever in China. This is a typical question that I
get asked all the time. When I went to China, I
really didn't have any plans to go, but things
happen in strange ways. My friend and teacher
moved from Mainland China and now lives and works
in Miami spreading the word, a great healing
system called Traditional Chinese Medicine (TCM).
He was really instrumental in my education.
When my teacher's wife was pregnant with their
first child, he was so busy seeing patients and
teaching that he didn't have a moment to spare. He
asked me if I would escort her to the Lamaze
classes. At that time, I had no idea what a Lamaze
class was. If you didn't know the Lamaze method,
it was developed by the French obstetrician,
Ferdinand Lamaze, and is one of the most
commonly-taught types of childbirth classes.
According to Lamaze International, the goal of
Lamaze classes is to "increase women's confidence
in their ability to give birth." Of course I
agreed and went to the childbirth classes with her
every week. That was a hoot; you really have to
stay flexible in body and mind to be at a birthing
class if it's not your baby. When the baby was
born, her parents came to Miami from Harbin, China
and we all had dinner together. I didn't know it
at that time, but her father, Professor Sun, was a
very famous doctor in China and was the head
honcho at Heilongjiang University of Chinese
Medicine in Harbin and the Director of the
Heilongjiang Hospital. The professor invited me to
come to China and intern with him. It was a real
honor. The following year, mother and child were
going back to China to visit the family, and they
asked me if I'd like to go. I thought about it for
a few days and then decided to go. I packed up my
house and took off for a three-month adventure to
the other side of the world. When we arrived in
Beijing after traveling for eleven hours, I was
taken to the Summer Palace, the Great Wall, and
the Forbidden City as well as many temples and tea
houses. The next day, I was put on a train for
another nine hours to the Northeastern part of
China, Harbin. It looked more like Russia than
China. If I never agreed to go out of my way and
take my friend to the classes, I would have missed
an opportunity of a lifetime. I worked at the
hospital, seeing eighty people a day for months,
practiced my Qi gong daily.
Want to keep those years from creeping up on you?
Get a copy of the Recharging Qi Gong and stay
young, flexible and healthy.
http://www.on2url.com/lnk?MjE3NjA1NXwxMDkwOTQ0NzY2fHM9MQ%3D%3D
I wish you the best in your Health, Wealth, and
Happiness.
Dr. Wu Dhi