Share
September 5th is Labor Day and it will be a long
weekend to most people in the USA. That's the time
for a backyard Bar-B-Q, beer drinking, and just
hanging out. I wonder why they call it Labor Day
when nobody's working…
Labor Day is a special day dedicated to honoring
and remembering the achievements of the US worker.
It is a national celebration which recognizes the
contributions that American workers have made to
the prosperity of their nation. I really enjoy my
work, no matter if it's writing, making videos, or
treating people. One of my teachers once said,
"The reward for good work is more work."
Labor Day generally marks the end of summer. Kids
go back to school for the fall semester, and
people are getting ready for the fall season.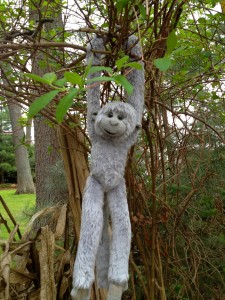 The garden is a 9 x 9 feet plot in raised beds.
The seedlings are getting planted in a few weeks
that includes three different kinds of lettuce,
beet, Calabrese broccoli, Blacktail Mountain
watermelon, German Lunchbox tomato, Cherry tomato,
Black Spanish Round radish, He Shi Ko Bunching
onion, and cucumber. In this small space, I'll
grow organic food enough for around four months.
This is awesome, as I know for sure that my food
is 100% organic, non- GMO. If I had to buy this
much food at the market, it would cost around
$1000. The garden costs around $100, but I get a
lot more out of eating this kind of food and
working the land even in a small plot.
I wish you the best in your Health, Wealth, and
Happiness.
Dr. Wu Dhi
P.S. I get my organic heirloom seeds from Mary's
Heirloom Seeds in Hollywood, Florida. She has a
ton of info and shares it on her website,
http://www.on2url.com/lnk?MjE1NTIwN3wxMzAzNDU3OTN8cz0x
Check her out.