Share
The Chinese New Year of the horse is here! My
phone hasn't stopped ringing and the emails are
overflowing in my inbox.
The Big Question is:
What will the Year of the Horse bring to me?
They usually call the Horse – the Headstrong
Horse. This year things move quickly and with a
lot of power. We can expect a lot of change! We
all like change, unless it changes our personal
patterns as we are all creatures of habit and if
it's good or bad we may not like it.
This is a good year to get moving! Take action!
You will now have the energy to get things moving,
but don't horse around. It's a good year to
achieve what you want.
Your goals can be accomplished easy in the Horse
year, as there is lots and lots of energy. The
important thing is to keep the energy directed and
focused. This is a great year for love.
But a word of caution- in the words of Suzanne
White, "Passion is the only emotion that can turn
your ruthlessness to mush. It could even cause you
to give up the keys to your innermost soul, turn
your back on family, desert friends and eradicate
your past for the sake of pursuing an idyllic
future with the object of your affection. Beware!
Such exclusive devotion can be the ruination of an
otherwise hardy and practical horse year."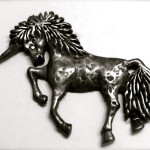 I have reset my goals according to the ancient
system of Feng Shui. Are you ready for the
changes?
You can make the choice of what you want or just
hold on to your seat as changes are happening–
ready or not here they come!
Be prepared, get a hold of the Magic Square
workshop and choose what you want now.
http://rechargingqigong.com/magic-square-workshop.html
I wish you the best in your Health, Wealth and
Happiness
Dr. Wu Dhi