Share
I receive calls from patients all day about their
health and well-being. This isn't anything new for
a busy practice of alternative medicine. This last
week, I received 2 very similar calls from men.
Both of these gentlemen were having trouble with
their sex life. George is 42 years old, and he has
been married for 20 years. He claims he loves his
wife very much, but he no longer has any sexual
interest in her, and he feels horrible. Charles,
49, has been sleeping with Judy off and on for
years, and he also has lost interest. Judy wants
to tie the knot, but Charley doesn't even want to
kiss her and feels guilty and doesn't want to
leave her. Both of the guys are feeling guilty,
and they think it's their fault.
Situations like this happen all the time. One or
the other mate in a relationship no longer wants
to do it with the other one. They feel guilty and
end up closing down or doing something that will
bring them some unwanted aggravation in the
future.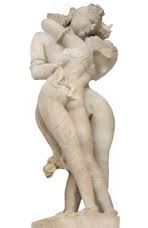 You just need the proper education and
training, and you can recreate your sex life and
your relationship. How do you get this needed
education? It's not taught in schools, and what
you learn in the back seat of your dad's car isn't
how to make love, that's part of the problem. You
can go to counselling, but most likely, they are
still working on their own sexual hang-ups.
If you want to learn the real deal and become a
master in the bedroom, pick up a copy of Dr. Wu
Dhi's Sexual Secrets
http://rechargingqigong.com/sexual-qi-gong.html.
I wish you the best in your Health, Wealth, and
Happiness!
Dr. Wu Dhi
P.S. Dr. Wu Dhi's Sexual Secrets program
http://rechargingqigong.com/sexual-qi-gong.html
has information that you will not find in a book
or on the net. These teachings are what you need.
You just have to practice, and that's where the
fun comes in.