Share
I have a good friend who has been involved in
the military for years. He fought in the Korean War
when Douglas MacArthurthe was the president.
He actually did battle on the
front line to defend our country and has the
battle scars to prove it.
He has been retired from active duty for years now
and seldom talks about his war experiences, but
whenever he does he says it was heavy.
He has been seeing a doctor at the Veterans
administration (VA ) for his health care and up
until the last year everything has been OK– just
the usual aches and pains but nothing else.
But as time goes on unless you are actively
involved in keeping your body, mind and spirit in
tip top shape systems can fail.
Last week he went to the VA for a problem that he
was having with his digestive system, the dreaded
constipation syndrome that led to a painful
hemorrhoid.
It seems that he wasn't moving his bowls for 4 or
5 days in a roll. You can imagine
the toxins that back-up, ferment and rot when
there is no release. It affects the liver and
causes problems with the kidneys and even the
brain is effected.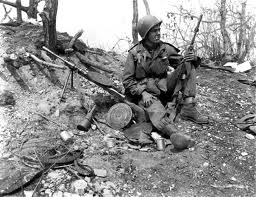 In his
unfocused state he plowed into a can in the
parking lot of the VA. He not only totaled his
car, the air bag opened with an explosion crushed
his chest, fractured his hand and sprained his
neck. He lost his hearing in the left ear and
broke his new glasses.
What a mess!
All of this could have been avoided if only he had
followed the simple rules of detoxing the body.
1. Drink a minimum of 4 glasses of pure water
a day and not more that 8
2. Eat 2 heaps of fruit a day and the same
with veggies
3. Exercise daily it helps massage your
internal organs and keeps the Qi and blood moving
4. Don't wait for the pain to come before you
do something about your health
5. Detox at least 4 times a year
I have been keeping my body and mind in great
shape by doing exercises that keep my internal
organs healthy to balance my Ph and detoxing my
body every season change.
As we move into fall the detox, it is more
important than ever to keep you healthy all
winter. You can avoid the cold and flu season and
stay fit as a fiddle!
Get on the program today and order the Core detox!
http://rechargingqigong.com/core-restore-detox-program.html
I wish you the best in your Health, Wealth and
Happiness
Dr. Wu Dhi
PS. He's doing much better, still some pain in the chest
He is doing the detox program and he reports that everything is
along moving.
well.