Share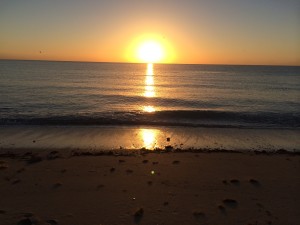 Become Younger and Healthier this Summer
It is now summer, and one of the things we allenjoy in this season is the beach – soaking up the
sun,frolicking in the water,swimming,kayaking,
canoeing, sailing, building sand castles, taking
long runs by yourself, or going for long walks,
and it's a perfect place to read. The beach offers
so much for everyone and we all love it.
When I was sixteen, my friend, Mark, and I needed
to get a summer job. One day we would borrow his
mother's car and supposedly go job hunting and,
the following day, we would get my family car and
hit the trail looking for that summer job. After a
few weeks, his mother said, You boys are getting
a nice tan looking for a job.
We were at the beach every day and we just got
busted.
The beach has some real possibilities for fun and
also for healing and detoxifying of the body.
http://rechargingqigong.com/the-polynesian-salt-water-purification.html
The Polynesian Shaman's Secret Of Growing…
Ten years younger in ninety days or less just by
going to the beach. This is one of the easiest and
most effective detox programs I have ever done and
it will work for you, too. All you need is the
beach, and you can begin a detox program that will
make you healthier and younger in weeks. Check it
out.
http://rechargingqigong.com/the-polynesian-salt-water-purification.html
I wish you the best in your Health, Wealth, and
Happiness.
Dr. Wu Dhi