Share
my kids were very little and I was still
living in Michigan, one of my friends was a fine
cabinetmaker and everything he made was top of the
line. He only worked with hard woods like Oak,
Maple, Cherry and Walnut and when my second son
was born he made a wood rocking horse for us out
of solid oak.
It was a piece of artwork and a labor of love. I
remember my children playing for hours on it. This
was long before any video games were even
invented. The reason I told you about the wood
horse is because this coming Thursday is the New
Moon – January 30, 2014 and at 11:20 pm we will
start the Chinese New Year of the Wood Horse. For
Millions of people from all over the world this is
the biggest celebration of the year!
The Wood Horse year considered very lucky filled
with successes, unexpected adventures and amazing
sex. In olden times the horse was the best way to
travel and the quickest, it's no wonder this year
will be great for exciting travel and adventures.
This is not a year for procrastination, it's the
time to Take Action, energy is high and being
productive is rewarded. But if you are not 100%
confident about a decision, then don't do it.
The Horse year is time of fast action, a good year
to get that house you always wanted, or start that
new business you have been dreaming about. It's a
time for a new breakthrough in your life. – Follow
your instincts and don't horse around with useless
projects.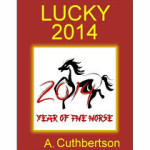 We all have 9 different domains that makes up our
lives and to be well balanced each domain has to
work properly. To get every domain working for
you, you need to know where you are going, that's
the key to making your life work better and much
more efficient.
Don't delay your own success, get
the program today and set your New Year to be a
winner and not a whiner
http://rechargingqigong.com/magic-square-workshop.html
I wish you the best in your Health, Wealth and
Happiness
Dr. Wu Dhi
PS.
If you order the Magic Square program before
February 14, 2014, I'll personally give you a call
and assist you in putting your Feng Shui program.
If you are out of the USA we need to use Skype.