Share
Carla is an amazing woman who is in the fight
business. She was married to an Olympic gold medal
boxer that showed her the ropes and is now the
principal promoter of the MMA and a wonderful
high-energy lady. We met last summer when she came
into my office for a treatment. Carla was feeling
down as she lost her husband just six months ago.
She told me he was a fighter until the very end. I
was sorry I never got to meet Howard for he was an
inspiration to many athletes. I looked up on
Howard just to know a little more about the guy
who inspired so many young fighters…
"Howard Edward Davis, Jr. was an American amateur
and professional boxer. Growing up on Long Island,
Davis first learned boxing from his father. After
being inspired by a movie about Muhammad Ali,
Davis embarked on his amateur career. He won the
1976 Olympic gold medal. He was also awarded the
Val Barker Trophy at the Olympics, beating out
such boxers as Sugar Ray Leonard, Michael Spinks
and Leon Spinks. He turned professional after the
Olympics and went on to compile a professional
record of 36–6–1 with 14 knockouts. He retired in
1996. After retirement, he became a trainer.
Eventually, he worked as boxing director at
American Top Team in Coconut Creek, Florida, where
he trained both amateur and professional boxers
and MMA fighters. He was also a motivational
speaker and a musician."
A few months ago, I went to one of the MMAs as
Carla's guest and it was awesome. I was with a
group of young fighters, upcoming stars soon to
make it big time. I totally support Carla Davis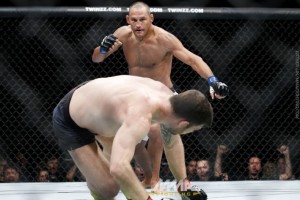 and the MMA, an organization that directs young
athletes to be their best. The family now has a
Howard Davis Foundation with the mission to
preserve the Howard Davis, Jr. legacy. All funds
will go to create programs and scholarships for
sporting organizations that provide a better
environment for children in low-income
neighborhoods, things that Howard Davis, Jr. was
passionate about. The Howard Davis, Jr. Foundation
will also support and create athletic programs
aimed for children and launch campaigns to get the
word out about the state of cancer in America. As
a strong believer in alternative methods to fight
cancer, Howard Davis, Jr.'s mission during the
last year of his life was to make these medicines
available to those who desperately need them.
The 21st of October is the next fight in Miami,
and Dr. Wu Dhi and his crew will be there. Check
it out. If you make it to the fight, be sure to
come over and say hello.
http://www.on2url.com/lnk?MjIzNzkwNnwxMzAzNDU3OTN8cz0x
I wish you the best in your Health, Wealth and
Happiness.
Dr. Wu Dhi
P.S. I had a young fighter ask me what I think
made the most difference in my career. It is,
without a doubt, the internal exercises like Qi
Gong, Nei Gong and Shen Gong.