Share
The beauty of Computer Regulation Thermography
Dr. Cuenca from Santa Cruz, California will be in
Miami again on July 25th for a week to test
patients with the CRT (Thermography) to determine
if there are any under functioning, over
functioning or blockages held in the body. I have
had this test numerous of times over the years and
it gives a picture of your health long before any
symptoms show up.
I recommend it highly.
By the time you are getting symptoms the dis-ease
is well rooted in your body and much harder to
treat.
The beauty of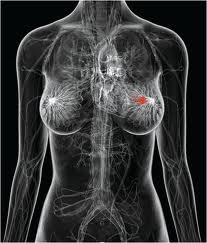 is
that you can find hidden blockages 6 months to 1
year before symptoms show up. This test is used in
most clinics in Europe and the treatments used are
with Homeopathic remedies, herbs, neural therapy
and diet to keep you healthy and dis-ease free.
Thermographic reads 119 body points taken with a
very sensitive, non-invasive, and radiation-free
sensor. Measuring the lymphatic & endocrine
systems, breasts, teeth, major organs, and more.
When there are disease processes in a human body,
the body's organs respond differently to stress. A
physiological response from these stressed organs,
called the visceral cutaneous reflex, makes
detection possible by way of distinguishing
differences in skin temperature with thermography.
As with any thermographic device, temperatures out
of normal range can indicate areas of potential
concern and then be treated and brought back to
internal stability or homeostasis with natural
drug-free treatments.
Begin your journey into a younger, healthier,
vibrant you and contact my office and schedule an
appointment for the testing and treatments.
305-407-0120
I wish you the best in your Health, Wealth and
Happiness
Dr Wu Dhi