Share
The more you read and study what's going on in the
American medical system and who they are in bed
with, (the drug companies) you begin to wonder…
"What happens if I get sick? Who can I trust?"
I was speaking to Linda last week and she told me
a story that I could hardly believe. She went to
see her doctor for her annual check up. A few days
later her doctor's office called and wanted her to
make another appointment to go over her blood
work. When she got to the office she was told that
her LDL cholesterol was over 200 and she had to go
on drugs immediately.
Linda has been healthy most of her life; she eats
a good diet and exercises every day and really
didn't want to go on medicine that has been proven
to cause liver damage and many other side effects.
She told her doctor thank you but I am not going
to take the medicine.
A few months later she got a cancellation notice
from her health insurance company claiming that
she was at high risk and they could no longer
cover her.
Linda said, I have been with this company since I
was living with my parents and that's been years
and years ago. So she called to find out what
happened, it seemed that the insurance company got
a notice that she refused to take the drugs
prescribed by her medical doctor and stated she
was at risk for heart disease.
They strongly suggested to her that if she
refused to follow her doctor's advice and take her
medicine they would be forced to drop her.
For decades, there has been a concern about the
relationship between LDL cholesterol and heart
disease and how it has affected everything from
the food we eat to the drugs we take to the test
results we get back and the worries we have about
our health.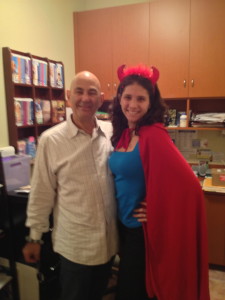 1. Cholesterol forms part of cellular membranes
and is involved in allowing or preventing critical
nutrients from entering the cell and this in turn
affects cellular function.
2. The brain and central nervous system are mostly
made of cholesterol.
3. The sex hormones: progesterone, estrogen and
testosterone are all derived from and structurally
related to cholesterol.
4. The sex hormones and the adrenal glands are
derived from cholesterol.
5. Cholesterol is also a p recursor for Vitamin D
The LDL (bad cholesterol) preachers have many of
us swallowing the most-prescribed class of drugs
in recent history.
Americans spend more than $14 billion on
cholesterol-lowering medications a year and it's
growing each year. In fact Cholesterol control has
become the main focus of health care in the United
States. No mater if it's necessary or not, if your
blood work is out of range you are going to be
prescribed a cholesterol-lowering drug… Bottom
line it's making a lot of money for the drug
companies.
Of course some cholesterol are relatively safe and
some are dangerous. If you treat them all the
same, you aren't going to get the true story but
many people are going to get medicated need it or
not.
There are many natural ways you can try to handle
your cholesterol without taking drugs:
1.Drink a cup or two of green tea daily
2.Use a dry brush on your body daily
3.Jump on a small trampoline for 5 minutes a
day
4.Try Red Rice yeast and niacin
5.Quit smoking
6.Take Herbs
7.Lower your intake of meat, butter, cream milk
and cheese to lower saturated fats in your diet.
8.Take Omega 3 fatty acids
9.Eat more fresh fruit and vegetables to add
more soluble fiber to your diet.
10.Reduce Sugar
11.Lose Weight
12.Drink vegetable juices
Take responsibility for your own health and
without a doubt you will get healthier. But you
must work at it! Exercise daily, eat more
vegetables, and drink clean water.
I coach many people on internal exercise, diet,
meditation and sexual practices on a one on one to
regain their youth. Sign up and see if you
qualify:
http://rechargingqigong.com/private-coaching.html
I wish you the best in your Health, Wealth and
Happiness
Dr. Wu Dhi
If you can't travel to Florida for the coaching
program we can still work together. Check out the
Qi Gong Inner Circle and receive a teaching on a
DVD every month:
www.Qigonginnercircle.com