Share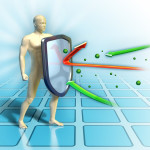 CNN) — Cancer cases are expected to surge 57%
worldwide in the next 20 years, an imminent "human
disaster" that will require a renewed focus on
prevention to combat, according to the World
Health Organization.
The World Cancer Report, produced by the WHO's
specialized cancer agency, predicts new cancer
cases will rise from an estimated 14 million to 22
million annually within two decades. Over the same
period, cancer deaths are tipped to rise from 8.2
million a year to 13 million annually.
The rising incidence of cancer, brought about by
growing, aging populations worldwide, will require
a heavier focus on preventive public health
policies, said Christopher Wild, director of the
International Agency for R esearch on Cancer.
"We cannot treat our way out of the cancer
problem," he said. "More commitment to prevention
and early detection is desperately needed in order
to complement improved treatments and address the
alarming rise in cancer burden globally."
I have been in the health care profession for more
than 40 years, treating patients in a much
different way than orthodox medicine. I work with
the patient to boost their immune system and as
the immune system gets strong, the dis-ease
disappears. It's no miracle, that's what the
immune system does, it keeps you healthy. If you
have a strong immune system, disease doesn't
affect you.
How can we keep our immune system healthy and
strong?
There are many factors in determining that when a
patient comes into my office. There are some
important tests that I highly recommend, an
important testing device "Computerized Regulation
Thermograph' (CRT) is a FDA 510K-approved
diagnostic medical device use d to determine the
efficiency of your regulatory system. It is able
to locate disease processes in organs long before
the laboratory tests or scanning images will show
even a hint of a problem. It will also tell if the
therapy you have been receiving is making a
difference. It has been used by over 1500
practitioners in Europe and is the considered
state-of-the-art. Unlike many of the "testing"
devices used by alternative care practitioners,
CRT is objective and reproducible. The test will
look at problems originating in the head, teeth,
thyroid, lymph/thymus/immune, lungs, stomach and
upper abdomen, liver, lower abdomen and colon,
ovaries, testes, prostate, back, breast, kidney.
It also will give an indication of the severity of
the condition, if allergies are a consideration,
if there is toxicity involved, and if there is
degeneration involved. Every human has a specific
pattern.
The CRT examines nearly every major organ system
in the body and gives direction on how to correct
the condition. Computerized Regulation
Thermograph' (CRT) can be very useful as an
adjunct test for early detection of cancer.
The Causes of Breast Cancer according to leading
American & European Research Studies include:
1) Prescriptions Drugs, especially Synthetic
Hormones, e.g., birth control pills, non-human
estrogen.
2) Exposures to Plastics and Plasticizers that may
act like Toxic Foreign Estrogens (Xenoestrogens)
3) Hidden and Chronic Infections of the Teeth,
Tonsils and/orLymphatic and Internal Organs
4) Toxic Heavy Metal Exposures (mercury, lead,
arsenic, cadmium)
5) Improper Diet and Nutritional Deficiencies
6) Liver Metabolism Defects
Breast disease is not a disorder of the breasts
alone, but of multiple, systemic, physiological
malfunctions, such as: Abnormal liver
detoxification; Hormonal imbalances; Environmental
toxins (mercury, lead, arsenic, plastics, etc.);
Dietary carcinogens (oxidized, rancid fats,
processed foods, artificial food colors and
preservatives, etc.); Unresolved chronic
infections; and, Trauma and x-rays (30% of all
breast cancers may be triggered by the crush
trauma and radiation exposure of repeated
mammograms).
75% of women who get breast cancer have no family
history of the disease. Moreover, 23% of all
breast cancers occur in women under 49. This is
the most common cancer in women in this age group.
Breast cancers in younger women are usually more
aggressive and have poorer survival rates.
Therefore, young women will greatly benefit from
CRT screening.
Computerized Regulation Thermography (CRT) is a
safe, radiation-free, non-invasive, painless and
cost-effective, whole body scan method for
discovering hidden dysfunctions and infections and
monitoring treatment progress. It can see
problems before they manifest into a palpable
mass, or, into health problems that may be
irreversible.
Dr. Carola Cuenca from Santa Cruz, California who
specializ e in CRT and natural low dose medications
will be doing the testing in my office. All
testing has to be done in the morning hours when
the body is still cool; this only allows us to
test 3 people a day. I highly recommend taking
this opportunity to evaluate your immune system
and to keep you healthy.
To schedule an appointment for your CRT exam,
please call my office at 305-407-0120
I wish you the best in your Health, Wealth and
happiness
Dr. Wu Dhi
PS. If you are in need of having your office or
home balanced and harmonized send me a note at
drwudhi@gmail.com and we can explore the
possibilities.